If it would be true to say that Justin William Brown graduated from Battlefield High School last June, that would be an understatement too. Brown didn't just graduate. He left high school with Magna Cum Laude, a Gold Medal graduate from the CASIIT program, with 51 college credits for his Associate's Degree in Information Technology from Northern Virginia Community College under his belt. In addition, he is a world champion archer.
He also happens to be legally blind in his right eye, so when the pandemic brought virtual learning into students' lives, it thwarted Justin's plans to earn that degree and receive it after graduation. of his diploma.
Staring at a computer screen for too long gives Justin double vision. As a result, the Haymarket resident had to make the difficult decision to postpone his two remaining classes until he left Battlefield. But Justin is no stranger to making tough decisions. "Life has never been easy for Justin, but he never complains," said his mother, Kori.
In 2005, when he was just two years old, Justin was diagnosed with brain cancer and a very destructive brain tumor called a craniopharyngioma. This tumor is malignant by localization. Radiation therapy was not a viable option for his young and growing brain, so every time his tumor grew he had to have another surgery to remove it. As a toddler, Justin underwent three craniotomy surgeries totaling over 45 hours in the operating room.
Justin started radiation therapy before kindergarten, which delayed entering elementary school. It is surprising to learn that a child who got 51 extra credits started school late, but an ambitious child, he quickly caught up. The Brown family moved to Boston for over eight weeks so he could receive a new kind of radiation that, at the time, was only available in very few places. Despite his many health issues, such as adrenal insufficiency, panhypopituitarism, growth hormone deficiency, diabetes insipidus, and immune deficiency, Justin never said no to trying anything new.
In his formative years, Justin played sports. Baseball and basketball were his favorites, and he was pretty good at both. He played until his constant joint pain became unbearable. Another difficult decision he had to make at a young age – to walk away from something that brought him great joy. He loves sports and didn't want to give up playing as a team. When he was in 6th grade, he had the opportunity to follow in his older brother's footsteps and play for the Reagan Middle School archery team. Archery provided the sports team he wanted to be a part of, and he was able to get up, shoot and return to his seat, eliminating long periods of standing and relieving his pain. And, unsurprisingly, he was pretty darn good at it too!
When he left college and started Battlefield High School, there was no archery team yet. Reagan coach Jonathan Bukva, who helped take Justin under his wing, created a club and soon after a team. Justin played on the team throughout high school.
Coach Bukva said: "It has been a privilege to coach Justin over the years and watch him grow as a person and an archer. He was standing up to my shoulder and now he's six inches above me. Determination and persistence are two words that define Justin. These words are lost on many young people these days, but not on him. "
While Justin was an archer on the Battlefield team, he and his team became world champions. Justin has won numerous personal and team medals and is very proud of his big world championship ring.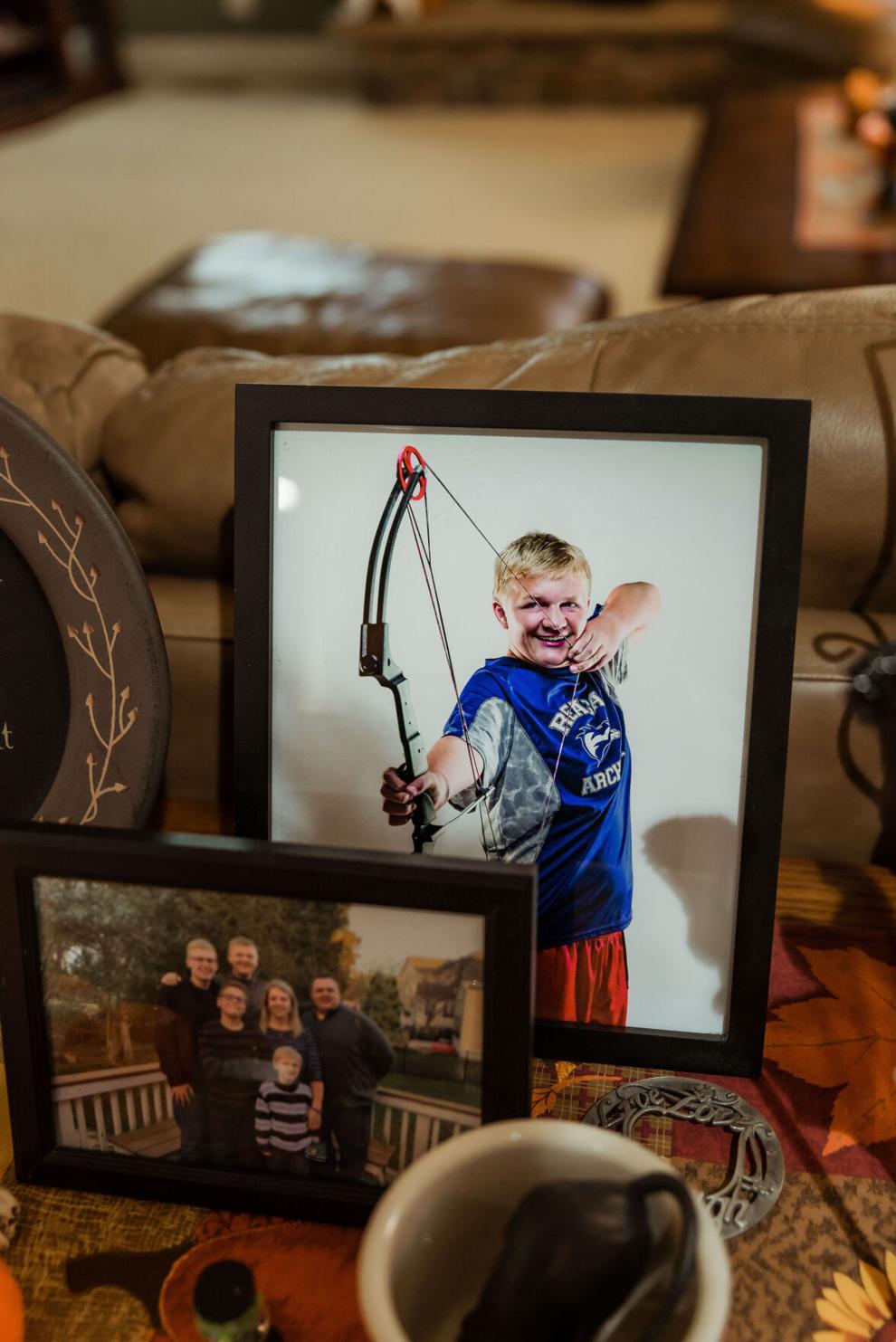 Justin is now six feet six inches tall, a formidable stature and his mother describes him as a "gentle giant". One of the four boys, he's a calm, gentle, kind person who always puts others before him and would do anything for anyone.
Justin always participates in a group or a sport. Although he is not currently on an archery team, he is passionate about Pokémon. And we're not talking about just collecting and trading cards, either. Pokémon is a highly strategic card game that requires thoughtful skills and tactics. He has been asked to be a judge and watch the matches and he even runs tournaments online through the Fantastic Store in Chantilly.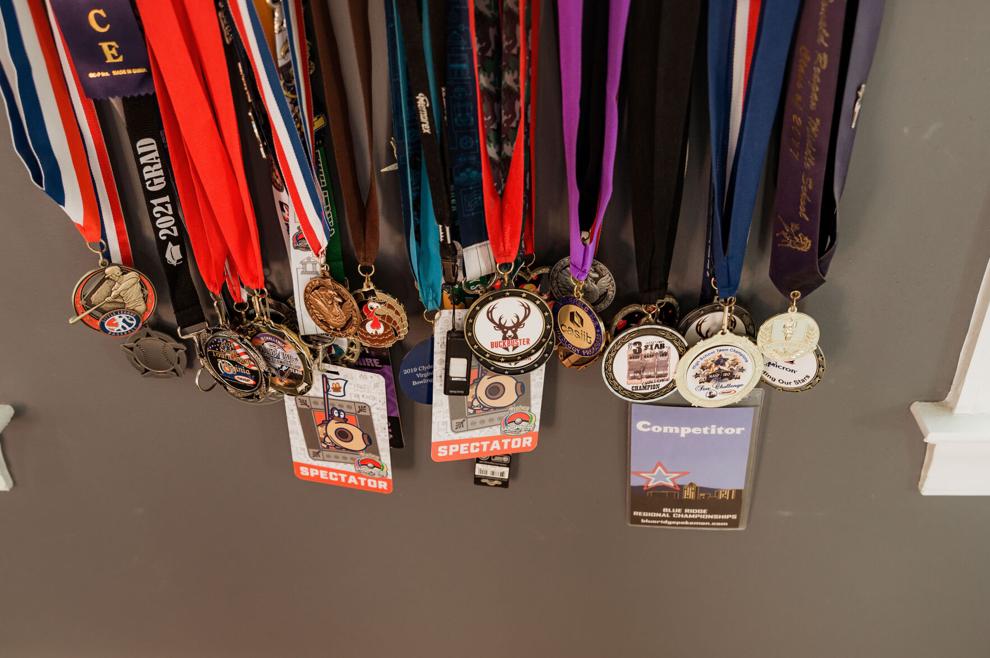 At a recent Prince William County School Board meeting, Justin was honored by Jennifer Wall, Gainesville District School Board Member, for her many amazing accomplishments. Some might think that narrowly missing the credits required to earn his associate degree in information technology – as well as his high school diploma – would be a setback, but Justin not. He approached it in his usual, easy-going way. This fall, he plans to attend George Washington University, 51 credits ahead, to earn his bachelor's degree.