Mike was born in West Bend, Wisconsin on July 24, 1960, to Connie and Stanley Hall. He was the big brother of Doug, Scott and Mark, who called him "Mountain Mike" for his impressive ability to perform any physical activity, be it motorcycling, classic biking, football, baseball, swimming, enduro racing, fishing, hockey, wrestling, bowhunting – the list can go on and on – and perform it with relative ease.
Mike was tough, leading with his actions rather than his words. He was an extremely hard worker, serving in the roles of crew chief, troubleshooter and line engineer at WE Energies in Menomonee Falls for over 20 years.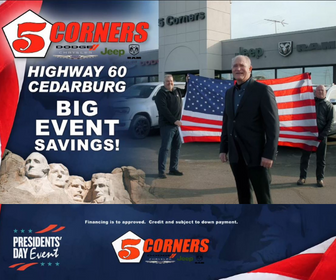 He tapped into his adventurous spirit by commuting to work when the storms hit, traveling to New Orleans after Hurricane Katrina in 2005, and often working unusually long hours. Mike gave a lot of himself to keep the lights on for all of us during the tough times.
Despite his many hobbies and accomplishments, Mike's three daughters, Samantha, 19, Mikala, 22, and Brianna, 25, best remember their father sunbathing by the pool in the garden after a honest working day. He is dearly missed by his daughters, parents, brothers and many others.
A visitation will be held from 1 to 3 p.m. at Schmidt & Bartelt Funeral Home in Menomonee Falls on Sunday, February 27, with a service to follow.